About Us and Zambia Safaris
We're about Zambia Safaris... You may be wondering why a practicing mining geologist with six years of experience marketing petroleum products is doing here?
Zambia African Safari
is the answer!
Now, who is a geologist? But a professional, an expert at studying the earth. To do this one must identify and understand rocks, the building stone of the planets. A geologist appreciates nature and the environment.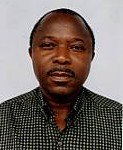 So it is not by accident that my life's greatest passion is the conservation of wildlife and the environment. I accomplish this by promoting Zambia safaris and tourism in Zambia. But, however, tourism means a host of activities such as hotels, tours, safaris, car rentals, air travel, adventure holidays, game viewing, etc. And that is business!
I promote the conservation of wildlife and the environment by doing a little business, like the old adage says, "killing two birds with one stone"!
If you believe in the conservation of the environment... and you're interested to discover the fascinating hidden gem of Zambia safaris, subscribe to my Africa's Best Kept Secret E-zine (ABKSE).
Zambia is a country of astonishing beauty, guaranteed perfect weather (unlike so many of the countries in the tropics), friendly people, and of course … teeming wildlife. Zambia is home to the Victoria Falls, a world heritage site, and the Adventure Center of Southern Africa.
So I will be updating and growing this site with more and more of Zambia's hidden secrets. Please subscribe to my weekly e-zine so that you don't miss a thing... and some safari business too!
Enestle Zimba
Founding Editor
Africa's Best Kept Secret Ezine (ABKSE © 2004)
https://www.zambia-the-african-safari.com

Zambia African Safari
73 Eucalyptus Avenue,
Luanshya, Zambia
Contact Details
Cell: +260 966 843607