Discover Zambia Your Prime African Safari Destination
Discover the most fascinating African safari. Zambia a country with abundant wildlife, exquisite sunsets, and 73 ethnic groups…all in one friendly country!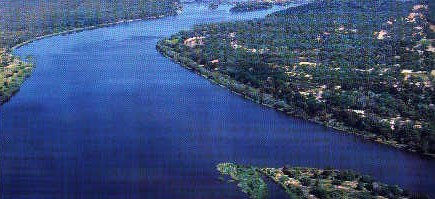 The mighty Zambezi River
Even if you are a budget traveler or a free spender you will find leisure and pleasure that suit your cravings. What is more, should you want to change the choice of your African safari, no problem! Your travel agent and car rental, will just be too glad to help you while in the comfort of your hotel lobby. In addition visa fees will be waived if local travel agents arrange your travel.
Zambia as an African safari has captured the market of the international tourists including the upper class traveler of the world. The concept of the traditional villages and the theme designed hotels and lodges are adventurous, unique and colorful because of the phenomenal culture of the local people's hospitality and the beautiful landscape.
Being the Adventure Centre of southern Africa the country provides a wide range of hi-action packed activities; the thrill of world-class white water rafting over twenty-three rapids, bungi jump into the gorge below the Victoria Falls Bridge. Abseil the gorges, take canoe safaris down the Zambezi River, surf the river, enjoy excellent tiger fishing and breathtaking African sunsets,...and of course, the wildlife ! You will discover why Zambia is Africa's best kept tourism secret!!.
The 19 national parks and 34 game management areas constitute 30% of Zambia's more than 752,000 square kilometers. The vast national parks and the magnificent waterfalls that include the Victoria Falls and the abundant wildlife are strategically placed in the very heart of the southern Africa. The government of Zambia places a high priority on the development of the tourism business sector and actively supports new ventures, large and small. Opportunities for private investment are myriad.
For a country this large with a population of only ten million, Zambia has open land space in abundance, wildlife in abundance, water and water falls in abundance, friendliness in abundance, warm African welcome in abundance… Simply a nation of "abundance, friendly & warm African Welcome". Imagine the adventure travel you will experience!
Zambia, a destination of African safaris, is home to the Victoria Falls, teeming wildlife and warm African welcome…all in one friendly country!! Take a plunge, visit Zambia in 2005 for a centenary and 150 years cerebrations!
To discover why Zambia is known as…the real Africa subscribe to Africa's Best Kept Secret E-zine. The newsletter will reveal to you the hidden gems of Zambia's African safari. So if you're lover of wildlife, a supporter of conservation and/or have interest in safari business subscribe to my biweekly e-zine.
---
Home | Victoria Falls | Car Rental | African Art | Africa Travel | Adventure Travel | About Us | Zambian Tourism | Archives | Search the Site |

Zambia African Safari © ZAS 2004
---