Meet Your Enchanting Car Rental Zambia and Safari Tour Companies
The car rental Zambia and safari companies will charm you and take away your travel problems. They provide custom designed or tailor-made trips anywhere in southern Africa. The safari companies have extensive first hand knowledge of all safaris and adventure holidays in Zambia.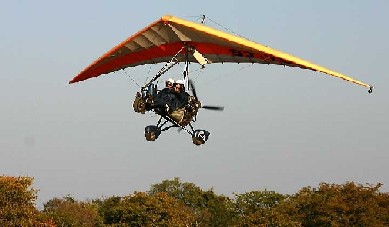 Hey, ...And What About A Microflight?
If you wish to travel without any hitches remember that your car rental Zambia and safaris will provide for your specific requirements. They have a wealth of information couple with great experience in designing both economy tour packages and even extremely luxurious tours.
What's Your Benefit
And what is in it for you? They'll help you find the tour packages of your dreams and take away these travel arrangements from you. Actually do the rest of the tour details themselves. But the choice remains yours, as only you will decide your heart's desire. And your wish as always… is their command. Its true! Because it is their safari business .
Finding hotel and lodge accommodation of your desire is what they do every day. Even if it means "falling all over themselves" to please you they will try their utmost to arrange for your every safari pleasure and satisfaction.
What You Get
There are many car hire companies in Lusaka and Livingstone with a few in Ndola. They all offer a range of vehicles. Some offer a flat weekly rate, but most charge a daily rate plus mileage, insurance and petrol. Cars are available on both self-drive and chauffeur driven basis.
Chauffeur-driven cars are, of course, expensive. Self-drive customers should hold valid international driver's license or one from the SADC region (that is to say a southern African region driving license). Most car rental companies will accept credit cards such as MasterCard, Visa, and Diners Club.
There are many pleasant tours, holiday packages and even honeymoon holidays to choose from.
And how has this been possible? Simply… Zambia has seamlessly embraced all cultures and races and created an environment conducive to foreign travelers and tourists. Zambia is considered one of Africa's peace havens...and car rental Zambia is part of it
Take the challenge and sample the rhythms of southern African safari in the most majestic settings and exotic parks. You'll have a delightful visit and, forever, a memorable stay in Zambia!
---
Home | Victoria Falls | Car Rental | African Art | Africa Travel | Adventure Travel | About Us | Zambian Tourism | Archives | Search the Site |

Zambia African Safari © ZAS 2004
---